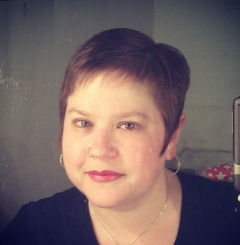 Katrina Stovold has a keen interest in equality, diversity, and inclusion. She has an impressive professional background, with accomplishments ranging from working as a visual effects technician on blockbuster films like Star Wars: Episode One, The Mummy, and Galaxy Quest to earning the title of United States Marine. Along the way she has also trained horses, published travel articles on numerous websites, and worked as a content and social media manager.
"I am interested in work relating to diversity, equality, and inclusion in media, particularly film and video game production. There is a conversation around the topics which is only starting to gain traction and it needs to be encouraged."
Most recently she has completed coursework at University College Cork for a Master's degree in Digital Arts and Humanities.
Her professional and social media profiles are linked below. She can be reached via social media or the Contact page.